Don't Let Energy Costs Rise with Summer Temps
Staying comfortable during the summer shouldn't mean high energy use! With an energy-efficient cooling system, you can enjoy a cool home while reducing energy and saving money. Keep your family comfortable and see why everyone is making the shift to home energy-efficiency.
Benefits of a No-Cost Cooling Consultation
Learn How to Save with a No-Cost Cooling Consultation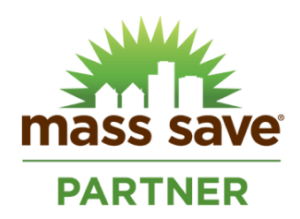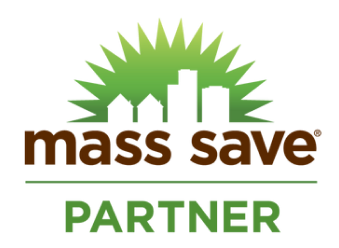 Get Access to Mass Save® Incentives
HomeWorks Energy is a Mass Save® partner, which means that you get access to special incentives such as:
Take the Whole-House Approach
By combining proper equipment maintenance and upgrades with recommended insulation, air sealing, and thermostat settings, you can save about 30% on your energy bill while reducing environmental emissions," according to the U.S. Department of Energy.
How to Lower Your Cooling Costs
Get a Programmable Thermostat
Use a Fan While You're at Home
Enhance Insulation in Your Attic
Seal Gaps & Openings in Your Home
Add Energy-Efficient Window Coverings
Update to an Energy-Efficient System
Replace Your Air Filter Monthly
Get a No-Cost Cooling Consultation
The Most Popular Energy-Efficient Solutions
"You can reduce air conditioning energy use by 20-50% by switching to high-efficiency air conditioners and taking other actions to lower your home cooling costs."
The HomeWorks Energy Difference
HomeWorks Energy is a trusted Mass Save® partner, helping Massachusetts neighbors all over the state save energy and money at home. Our BPI-certified home energy experts have performed more than 137,000 Home Energy Assessments and we're proud to be the largest Home Performance Contractor in Massachusetts, leading the region in energy efficiency.
We'll work to understand and solve your unique energy challenges and we'll treat your home like it's our own. It's our goal to make energy-efficiency easy, affordable, and achievable for you.
When you're happy, we're happy. That's the HomeWorks Energy difference.
Workmanship Was Terrific
They did a FANTASTIC job! They were courteous, professional, on-time, and thorough. Their workmanship was terrific.
Highly Recommend
They were very professional and knew what they were doing. Cleaned up after themselves and got the job done in a timely manner. Highly recommend them and HomeWorks as a whole.
Professional And Knowledgeable
They were professional and knowledgeable. Arrived on time, answered all my questions and I felt confident with the work they did!! Highly recommend!!!